The Ultra Music Festival
In 2013, the Ultra Music Festival set an attendance record when about 330,000 people from around the world came together to celebrate the festival's 15 year anniversary. Of course, they are there to be part of the annual outdoor electronic music festival which has several stages and plenty of merchandise for sale as well as food and beverages. People from all walks of life come together in March for the Festival which sports huge stages and structures, with Bayfront Park in Miami providing the setting. The festival takes place over the weekend and you'll be able to catch an array of performances at the main stage which are bound to keep your feet dancing and moving. Who knows what acts are lined up for 2018, but 2017 saw bass music dominating the scene with big-name acts such as Bro Safari and Datsik taking to the stage.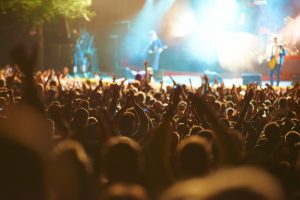 Great DJs and Music Acts Lined Up
The upcoming Ultra Music Festival in March of 2018 promises an entire weekend of thrills. Dates for the festival are from 23 to 25 March 2018. To think about 20 years ago, this beachside electronic music festival was a one-night event, but now it is for an entire weekend and is a powerful force, pumping plenty of bucks into the local economy. This year with names lined up such as The Chainsmokers, Jamie Jones, Armin van Buuren and Virtual Self among others, no-one is going to be disappointed, with thousands upon thousands of fans being expected. It's become one of the biggest music festivals in the United States. The fascinating thing with the festival is that it also broadcasts the weekend so that in effect, some 14 million people worldwide are tapping their feet to the music. Also, the festival was captured in 4K resolution, with the sets being available to stream on YouTube the day after.
Be Prepared so You Don't Miss Out
the latest beat making music is once again ready for concert-goers in Miami but for all the fans who will watch it on their computers or televisions worldwide. Electronic music lovers can once again be prepared to rock around the clock with some of the best DJs in the world and some of the best music acts as well. Originally developed as an electronic dance music festival, it is streamed online to millions of fans who believe that the sheer variety will keep them engrossed. Of course, tickets sales for this huge event begin months in advance, and the longer you take to get tickets for the show, the more expensive they become. If you're too late this year, make sure that for next year you sign up for the Festival's loyalty program so that you can be sure to get your ticket at a reduced price.